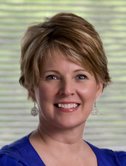 Pam O'neal and I have had the pleasure of talking recently as I was advising the micro lending sotry/non-profit One Hen on the virtues of SEO and Social Media. I had seen Pam's story on Marketing Sherpa and thought she would be a great person for them to meet and having been following Pam on twitter, I tweeted her up and made the connect. The conversation was extrememly informative, not just for One Hen, but for myself as well. She touched on many topics that companies of all sizes should be considering. I asked her if she would conduct a small interview and here are the results:
Mike: If a company is on a shoestring marketing budget and doesn't have lots of free headcount, how can they start a Social Media marketing program?
Pam: I've spent most of my career marketing companies on a shoestring budget so this is a topic I know well. As our recent Marketing Sherpa social media case study shows, social media is phenomenal for lead generation. It levels the playing field and provides a low cost way to connect with customers and help them "find" your company and its products. But it does take a fare amount of care and feeding. I advocate leveraging the thought leaders or subject matter experts that you have on staff to create compelling content for your blog. Then set up a Twitter,Facebook and/or LinkedIn page—whatever makes sense for your audience. Then utilize a number of free monitoring and content distribution tools such as Twitter , Tweetscan, Google Reader and FriendFeed to help you monitor and spread the word about your blog, community or social network group. When you spot an opportunity, someone needs to be responsible for engaging in the conversation. While rallying the troops to help is the best way to develop the content make such a program successful, I advocate a full time hire whose main responsibility is success of your social media efforts. Otherwise, it will be the lowest priority. You simply cannot treat it as a nice to have or something that you fit in at the end of the day. It takes a 12 to 15 hour a day commitment and the support of others in your company. Also – don't forget to integrate your blog, Twitter page and social networks in every element of the Marketing mix.
Mike: One thing we've done is brought on a marketing MBA from one of the local universities. They scan interesting topical information, present it to us for one of us to respond and even take responses by cell phone (voice that is). It seems to all be about content. The more you produce, the more content emerges in your name, your brand.
You and I were on a con call the other day and the topic of Facebook came up. When I think of Facebook, all I can see are my teens posting pictures of them and their friends at parties. Is there really b2b value on Facebook? Should I post a picture of me at a party? ;-)
Pam: Depends upon your Facebook network and the nature of your business. I haven't found it to be valuable at all for our market at BreakingPoint. And, I've seen other companies invest heavily in Facebook pages and applications with disappointing results. It seems to provide wonderful opportunities for non-profits and B2C Marketers as this Sprint campaign suggests. At BreakingPoint, We are finding more success on LinkedIn and Twitter. But, if you are selling products that appeal to other Marketers, Educators, or other groups that congregate on Facebook, it is a target rich environment. And, I find it to be a nice way to keep track of my friends and business colleagues who, as it turns out, aren't posting a bunch of photos of themselves at parties. ?
Mike: I'm of the opinion that the gray line between business identity and personal identity in Social Media is a good thing. What are your thoughts on that?
Pam: Absolutely. It keeps things real. People can connect over shared interests whether they are professional or personal. For some reason, people seem to think that the social media space is vastly different than real life, but it is not so different. Success in both worlds is about relationships—both business and personal. Most of the friends I've made over the years are people I've worked with, so I have no need to put up an all-business façade. We all must remember, however, that everything you do or say in the social media space is available for anyone to see. It becomes your resume, to a certain extent . There is a need to edit ourselves.
Mike: Personal Branding, as they say. Which leads me to my next question about quality posting or quantity posting. For those of us that follow Guy Kawasaki on twitter, we know what I'm talking about regarding message volume. He's posting 40-50 tweets a day. In fact, before I found TweetDeck (thanks to a Guy post), I unfollolowed him because of his message volume. Now it is tucked in a group called "lotsamessages" along with @scobleizer and a few others. Lots of stuff, but lots of gems when I scan.
So, three valuable tweets a day or twenty tweets a day with three gems mixed in?
Pam: Really depends upon my schedule. Most days it's three gems, but some days I have more time for conversation. For the most part, however, I'm there to collaborate with a group of very smart people and learn from them. Not just about Marketing, but about any topic that catches my interest. So, I prefer the tweeps who post about interesting finds, helpful blog posts, or other resources that I can put to use. (Spare me the details of your lunch or latest food born illness.) So, that's the model I've set for myself. I typically only share helpful information or provide links to my blog posts at BuzzStream . With that said, most business conversations whether at a conference, in a meeting or even the hallway, have some personal discourse. We aren't all business all of the time. So, I will engage in a short conversation with other Tweeps, but if the conversation goes long, I'll take it to email or Direct Message someone.
Mike: Last question. SEM or SEO?
Pam: For most businesses, I'd say both. Especially in the early stages when a company doesn't have the rich website content, Google page rank and inbound links to rank at the top of Google. You need to use both for visibility and for early testing. You see, SEM (or Google AdWords PPC advertising) is particularly good for keyword testing. You'll need to test out the performance of the more competitive high volume terms prior to pouring your time and resources into SEO. Paul May explained this beautifully on the BuzzStream blog. Once you start to have success on the SEO front, you can scale back on SEM, but I always use SEM to a certain extent because different content appeals to different people. It really depends upon their goal . It used to be the case that shoppers in buying mode clicked on SEM links while those in research mode were more inclined to click on an organic link. I believe that still holds true today. B2B Marketers really want both types of traffic, so I've always used both.
Mike: Good point. Especially the keyword point. I'd add a comment to the readers... when you find those perfect keywords that get traffic, use them. Not just in your web pages for meta-tags, use them in your blog posts, use them in your blog comments, use them in your tweets and on LinkedIn or Facebook. Get the robots finding you everywhere. I even go with Mike Damphousse or Michael Damphousse and appointment setting or meetings, just to alternate which firstname or service keyword some people might search for (see, just snuck in some keywords).
Pam, thanks so much, and let's keep tweeting.
Pam: Thanks for the interview Mike. I hope you and your readers will follow me on @poneal on twitter or read my blog.
Mike:Oh, and one more...green, red or yellow curry?
Pam: Red
About: Pam O'Neal oversees global marketing for BreakingPoint including brand strategy, integrated marketing programs, press and analyst relations, and regional field marketing. An award-winning marketing professional, O'Neal has more than 18 years of experience using advanced techniques and proven marketing frameworks to develop programs that make an immediate impact on revenue.