As the saying goes, Content is King. And what does any good King want to do? Expand the kingdom, of course.
Once you've created content such as a white paper or infographic, there's no need to keep it confined to your territory, in this case, your website or social media channels. Instead, you can use B2B Content Syndication to unleash that content and conquer new audiences. As an added bonus, by using content you've already created, you're maximizing your investment.
Content Syndication borrows an age-old practice that started long before the Internet when people got their news from a newspaper. Simply put, write once and publish often. Back in the day, a journalist would write a column for one newspaper. Once it became popular, that same column would be sold to newspapers around the country. The newspapers had content and the journalist gained a bigger audience.
Today, businesses need a bigger audience to build brand reputation and reach new customers. At Green Leads, we offer targeted content syndication as part of a broader, systematic lead-generation effort based on the buyer journey.
Why Does Content Syndication Matter?
It's important to understand the B2B buyer's journey - the path the buyer takes from recognizing a need to purchase your product or service. Most of their research, 67% according to Gartner, will be conducted online. They may or may not realize that they have a problem, and they likely don't know that you have a solution.
You can post a wealth of great information on your website through blogs, white papers, articles, and more. That helps to create organic traffic. It's free and easily trackable. But it's limited to people who already know about you or find you through a search. What about those people who don't even realize that they have a problem?
Syndication allows you to be more proactive by publishing on third-party sites and/or via third-party outbound email audiences. This opens the gates to pockets of your ICP and target buyer personas who might not otherwise find you. You raise brand awareness, and you establish your company as a thought leader in the industry, which helps to build confidence and trust with leads. That means they'll be closer to making a purchase when they talk to your sales team.
B2B Content Syndication has taken on greater importance in recent years with the rise of the General Data Protection Regulation, commonly referred to as GDPR. With the privacy requirements, companies have sought new ways to get opt-in-compliant leads from a broader audience.
How Does B2B Content Syndication work?
With syndication, you create engaging content. It could be about your perspective on the industry, a problem your typical customer faces, or how your solution works. You publish the article on your site as you normally would, and then you look for other places to post that same article. Some easy options include sites like Medium, LinkedIn, or Twitter. While you can buy ads on these third-party sites, posting your own, existing content gives you more authority and helps to make a stronger initial connection.
Green Leads has an outbound persona-based approach to promote your content to generate opt-in compliant leads, helping you access a broader audience. Our process is first to clearly define your Ideal customer profile and target personas. Green Leads will curate a targeted list to promote your marketing content to drive the prospect to a landing page where they can fill out their contact information, check the opt-in box and download your content. You now have the ability to reach 100 million B2B contacts globally with the confidence of being GDPR compliant. Green Leads provides this on a Cost-per-Lead (CPL) basis.
A simple contact form landing page pulls in top-of-the-funnel leads (what we call MQLs) that need to be nurtured in your Marketing Automation system by providing more valuable information and score ing them to get them to the point of being "sales-ready". Green Leads can also provide higher Qualified Leads (HQLs), by adding 3 custom questions on the landing page to provide more intelligence on the account and contact. These are considered middle-of-the-funnel leads, which still need to be nurtured but can be passed to SDR or BDR teams to contact.
Effective B2B Content Syndication
There are numerous ways to leverage content syndication to generate opt-in compliant leads, some are passive, and some (Green Leads' approach) are more proactive promotion. Either way, these prospects are showing you an intent signal. They are interested in your marketing content to learn and want to educate themselves on your company's solution to their business challenge. This is the essence of B2B Demand Generation in the digital age where the buyers are in control of their own decision-making journey.
You invest a lot of marketing budget in creating great content. Promoting it proactively to your target ICP and personas will accelerate your Demand Generation efforts. Selecting several Content Syndication lead generation firms to work with to maximize your coverage to their different audiences, all on a cost-per-lead basis is budget well spent to fill your marketing funnel and maximize your investment in the great content you created.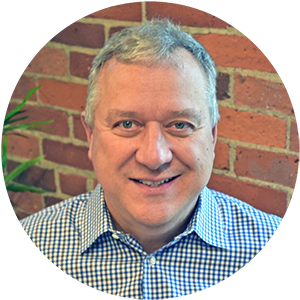 Mike Farrell
Mike has an incredible track record of building companies and growing pipeline and ultimately revenue. Mike has extensive experience selling into B2B and public sector markets, building sales development organizations as well as developing channel partnerships. Mike has 30+ years of sales, marketing and business leadership experience. He led the growth of By Appointment Only (BAO) for 15 years as Chief Operating Officer. His style of positive leadership helped BAO establish the pay-for-performance appointment setting category, helping to scale technology and SaaS businesses across North America. Prior to BAO, Mike was SVP of Sales at PC Connection (NASDAQ: CNXN), where he led the transformation to a B2B sales model, doubling revenue to $1.4B in his tenure. At CompuCom Systems (now a wholly owned subsidiary of Office Depot) Mike was VP of Sales of Public Sector after its acquisition of CIC System where he was VP of Sales, Marketing & Professional Services for the national IT solutions provider. Earlier in his career he held numerous sales leadership positions at CIC and Copley Systems where he was the integration specialist folding in the acquisitions of two firms to create the national footprint.He holds a BS in Business Administration from Merrimack College. He is a member of AA-ISP, past President of the Hopkinton HS Athletic Booster Association, and is on the Board of Bright Spirits Children's Foundation. He and his wife of 30+ years, Kathleen, live in Massachusetts and have four adult children.