Want the latest & greatest sales tips?
Listen in as the Green Leads team talks pipeline generation & more!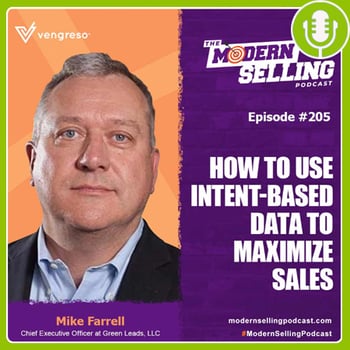 How to Use Intent-Based Data to Maximize Sales, The Modern Selling Podcast with Mike Farrell
What if you knew the exact companies or individuals who are actively looking for the products or services you offer? Imagine how much more targeted your outbound marketing or prospecting could be. That's the exact topic in this episode of the Modern Selling Podcast with host Mario Martinez Jr., CEO and Founder of Vengreso.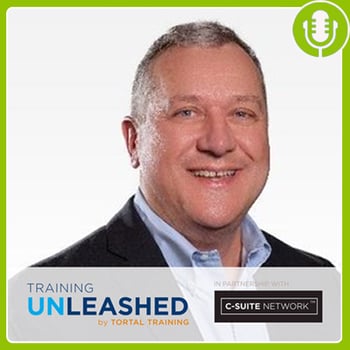 Mike Farrell, CEO of Green Leads joins the
Training Unleashed Podcast with Evan Hackel
If your company needs a new kind of functionality, should you build it or outsource it? There are strong arguments for doing either. If you outsource a function – be it marketing, lead generation, or anything else – you will only need to spend money on it for as long as you retain the company you hired to handle it.
Building Sales Development from Scratch with Mike Farrell
Listen as Mike Farrell, CEO of Green Leads, talks about his experience with sales development and startup companies on the Sales Lift podcast with Tyler Lindley. He touches on how to set up your growth stage strategically, things to consider with a new sales development team, and whether to insource or outsource sales development.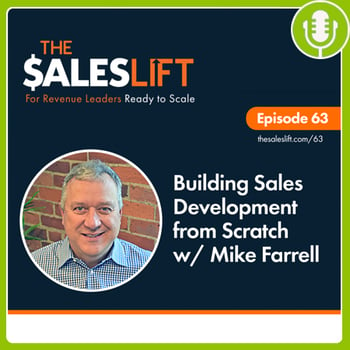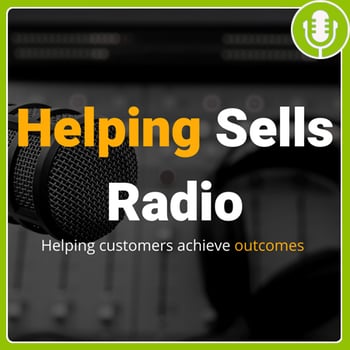 How to Generate pipeline when your ICP is X, persona is Y and messaging is Z
Listen as Green Leads CEO Mike Farrell and host of Helping Sells Radio Bill Cushard discuss how pipeline generation, as measured by the metric, pipeline creation rate (PCR), is the ultimate measure of how we can bring sales and marketing teams together and minimize the dynamic of throwing leads over the fence.
The SharkPreneur Podcast Featuring Green Leads CEO Mike Farrell
Green Leads CEO Mike Farrell was recently a guest on Kevin Harrington's (from SharkTank) SharkPrenuer Podcast with co-host Seth Greene (Podcast DirectResponse Marketing Expert) They discuss how Green Leads is a B2B lead and appointment generation company.-Why need good content to bring in and generate new leads and much more.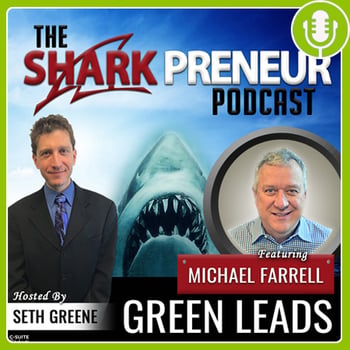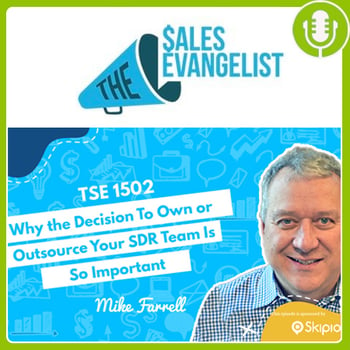 Green Leads CEO, Mike Farell joins Donald Kelly on the Sales Evangelist Podcast
To own or not to own, that is the question. In this episode of The Sales Evangelist, Green Leads CEO Mike Farrell joins Donald Kelly. They discuss whether you and your company use an external SDR team, or should you invest in and develop a team yourself?
The Buyer's Journey & Lead Generation with Green Leads CEO Mike Farrell
In this episode of the Let's Talk Sales podcast with Elizabeth Frederick, Green Leads CEO, Mike Farrell talks about the importance of content marketing, the need for a sales and marketing partnership on a buyer's journey, intent leads, and more.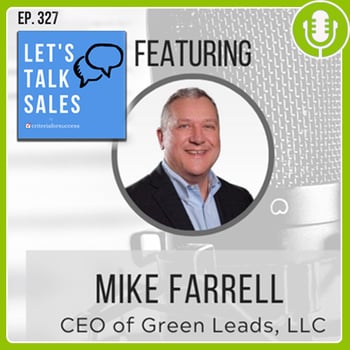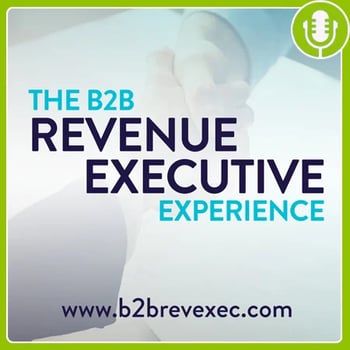 B2B and B2G/B2E (Govt/Edu) Lead Generation podcast FT Green Leads CEO Mike Farrell
Your top SDR has spent all night brushing up on B2B sales tips. They make their way to the first prospect, who happens to be a high-ranking military official. Little do they know, those B2B tips are no good here. This is a public sector institution, and they don't play by B2B rules.
Marketing: The Inside Track on Modern Methods
On this episode of Profit from the Inside with Joel Block, listen to Mike Farrell, CEO of Green Leads, a company that provides their B2B Technology clients, from startup to enterprise, with meetings, lead generation, and content syndication. Mike has an incredible track record of building companies and growing pipelines and ultimately revenue. He has extensive experience selling into B2B and public sector markets, building sales development organizations as well as developing channel partnerships.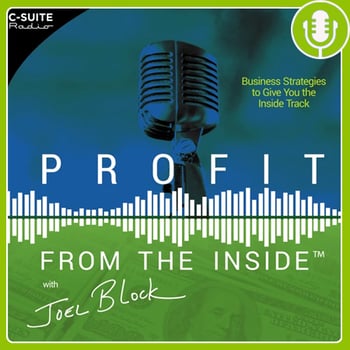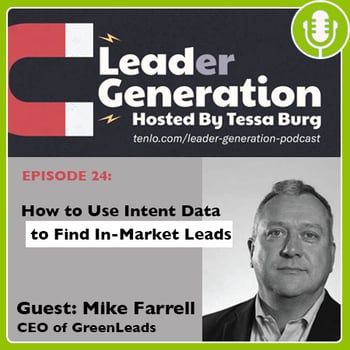 Leader Generation Podcast featuring Green Leads CEO Mike Farrell
Green Leads CEO Mike Farrell joins Tessa Burg on the Leader Generation podcast to talk about intent data—buying signals that show which prospects are actively looking for potential solutions. Hear how you can use intent data to reach higher-quality leads earlier in the buyer journey. Plus, provide the most relevant content to address their pain points and guide their decision-making process.
Transform Sales Podcast Featuring Mike Farrell
CloudTask's CEO, Amir Reiter spoke to Green Leads CEO Mike Farrell, about his career path, the right go-to-market strategy, the pros and cons of the new tech stack coming out, demand generation, and what you should look out for when buying or selling your product or service.