Acquisition Accelerates Activate's Full-Funnel Demand-to-Pipeline Demand Generation Services and Adds High-Value Sales Appointment Setting Capabilities
SAN FRANCISCO, June 1, 2022 /PRNewswire/ --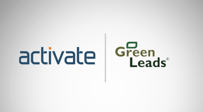 Activate MarketingServices (ACTIVATE), a high-growth provider of demand generation for B2B brands, announced today the acquisition of lead gen and appointment setting firm Green Leads. The acquisition bolsters ACTIVATE's position as a top-tier, preferred demand generation provider by adding Green Lead's proven track record of high-quality lead generation and it's U.S.-based global Sales Development Rep (SDR) and appointment generation resources. Additionally, the acquisition delivers Green Leads additional depth providing fuel for accelerated expansion across all product lines. Both companies have a pristine reputation in serving and engaging Information Technology (IT) and business decision makers.
"Our B2B marketing customers are working more closely than ever before with their sales colleagues to generate qualified new business opportunities," said Martha Schwartz, Co-founder, Co-Chairperson and Chief Growth Officer at ACTIVATE. "The Green Leads team and resources, including its talented team of 50+ global SDRs and proven ability to jump start meaningful prospect conversations, adds a critical capability for our customers – high-value sales engagements."
The ACTIVATE acquisition addresses significant requirement shifts for B2B marketing and sales teams as the B2B buying-selling process evolves. B2B buyers spend 17% of the buying process with traditional company sales reps according to Gartner. With this shift in buyer-sales face time, B2B marketers are playing a much larger role in the entire customer lifecycle, from account identification to lead generation to closed-won business. ACTIVATE's acquisition of Green Leads adds more advanced lead gen capabilities and new appointment generation services to its proven portfolio of full-funnel demand solutions to address these shifts.
Click here to continue reading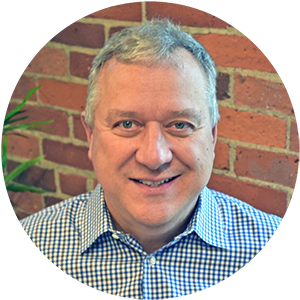 Mike Farrell
Mike has an incredible track record of building companies and growing pipeline and ultimately revenue. Mike has extensive experience selling into B2B and public sector markets, building sales development organizations as well as developing channel partnerships. Mike has 30+ years of sales, marketing and business leadership experience. He led the growth of By Appointment Only (BAO) for 15 years as Chief Operating Officer. His style of positive leadership helped BAO establish the pay-for-performance appointment setting category, helping to scale technology and SaaS businesses across North America. Prior to BAO, Mike was SVP of Sales at PC Connection (NASDAQ: CNXN), where he led the transformation to a B2B sales model, doubling revenue to $1.4B in his tenure. At CompuCom Systems (now a wholly owned subsidiary of Office Depot) Mike was VP of Sales of Public Sector after its acquisition of CIC System where he was VP of Sales, Marketing & Professional Services for the national IT solutions provider. Earlier in his career he held numerous sales leadership positions at CIC and Copley Systems where he was the integration specialist folding in the acquisitions of two firms to create the national footprint.He holds a BS in Business Administration from Merrimack College. He is a member of AA-ISP, past President of the Hopkinton HS Athletic Booster Association, and is on the Board of Bright Spirits Children's Foundation. He and his wife of 30+ years, Kathleen, live in Massachusetts and have four adult children.