Linda Flanagan has been teasing me for a couple years that she is ready to retire. We have worked together for 20 years over parts of 5 decades with 5 different companies. She is officially in retirement now after signing-off this past Wednesday.
Green Leads is growing rapidly and has a bright future ahead with our new owners.
On Wednesday, June 1st we announced that Green Leads has been acquired by ACTIVATE Marketing Services headquartered in San Francisco. It was Linda & Mike Damphousse's desire to find a buyer that would allow Green Leads to continue to thrive and continue to scale. ACTIVATE really is the perfect fit and will carry on the legacy of Green Leads for our employees and clients. The strategy is for Green Leads to be a stand alone subsidiary of ACTIVATE.
The Acquisition Expands Both Companies' Demand-to-Pipeline Offerings
We have been scaling a global team of BDR's and SDR's these last two years and will continue delivering quality Pipeline Generation services for our clients. Green Leads outbound calling expertise is strategic for ACTIVATE and compliments products and services portfolio. As Martha Schwartz, ACTIVATE Co-founder and Chief Customer Officer said, "Our B2B clients are now working with their sales colleagues in a more integrated fashion than ever before to generate qualified, pipeline opportunities." Green Leads will continue expanding SDR/BDR/LDR staffing in the US and globally to meet the increasing demand.
It has been a very eventful 3 years since I joined Green Leads as CEO with a global pandemic & rapid growth. However, there is more work to be done. I am excited to continue to lead Green Leads as CEO and am thrilled to be working with ACTIVATE's Founders, Ed Grossman and Martha Schwartz.
For our clients and partners, there is continuity and no change to our operations. Same company, same expanding staff, and same product offerings. But we will now have the ability to scale rapidly with the backing of ACTIVATE.
We wish Linda much happiness and enjoyment in her retirement, she is a true professional that touched a lot of people's careers in a very positive way! She will be missed day to day but we won't lose touch. For those of you that know Linda's husband/co-Founder, Mike Damphousse, from the early days of Green Leads, he is not retiring, he continues to run his consulting firm Category Design Advisors.
To read more about the acquisition check out the press release.
To read the farewell note from Green Leads Founders/Co-Owners Mike & Linda Damphousse head to the Green Leads Blog.
Want to talk further? Schedule some time with me to chat.
Mike Farrell, CEO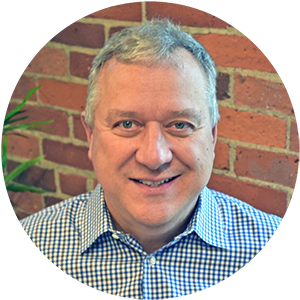 Mike Farrell
Mike has an incredible track record of building companies and growing pipeline and ultimately revenue. Mike has extensive experience selling into B2B and public sector markets, building sales development organizations as well as developing channel partnerships. Mike has 30+ years of sales, marketing and business leadership experience. He led the growth of By Appointment Only (BAO) for 15 years as Chief Operating Officer. His style of positive leadership helped BAO establish the pay-for-performance appointment setting category, helping to scale technology and SaaS businesses across North America. Prior to BAO, Mike was SVP of Sales at PC Connection (NASDAQ: CNXN), where he led the transformation to a B2B sales model, doubling revenue to $1.4B in his tenure. At CompuCom Systems (now a wholly owned subsidiary of Office Depot) Mike was VP of Sales of Public Sector after its acquisition of CIC System where he was VP of Sales, Marketing & Professional Services for the national IT solutions provider. Earlier in his career he held numerous sales leadership positions at CIC and Copley Systems where he was the integration specialist folding in the acquisitions of two firms to create the national footprint.He holds a BS in Business Administration from Merrimack College. He is a member of AA-ISP, past President of the Hopkinton HS Athletic Booster Association, and is on the Board of Bright Spirits Children's Foundation. He and his wife of 30+ years, Kathleen, live in Massachusetts and have four adult children.