We get asked all the time, "how good will the appointments you set for us be?"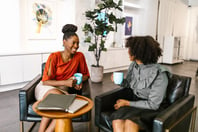 It's a good question and the answer relies on many variables. One thing for b2b sales execs to remember though is that an introductory appointment, as long as it's with the right person at the right company, is exactly that, it's an introductory appointment with a sales qualified lead (SQL.) Some will be good, some will be great, every once in a while there will be a complete dud. I tell them to treat the first meeting as if it were a first date, and make the goal of that first date to be a second date (if there is a mutual fit). Typically, if you have 10 introductory appointments, a handful of those will move on to follow-on activity. That's your goal. Get the second date. Of that handful, there will be some deals. It's a numbers game just like the dating world -- "there are lots of fish in the sea."
- Sell yourself. The prospect doesn't expect to make any business decisions in that first meeting. Spend the majority of your time gaining rapport with them and educating them. Forget the pitch. Would you ask someone to marry you on a first date? Do some research on your date. Five minutes on LinkedIn and you will know enough of his background to be able to ask some interesting questions. "I was watching the BC game Saturday, did you see that?" "Of course I did. I'm a BC alum, you know."
- Keep it short. Online daters live by the premise of meeting someone for just a coffee or one drink. Set the expectation up front. "Would you be interested in getting together for a virtual coffee meeting Thursday morning for 20 minutes before we get our days going?" Get to know them a bit, and set the second meeting up.
- Listen to them. Now this is just like a date. Don't turn on your "all about my product/company" drivel. They may act as if they are interested, but what they really want to do is to have you hear what they have to say. Give them a tiny bit, just enough for them to tell you why they even took the meeting with you. Then prod them to share more. "I had heard you guys got a thumbs up in that Gartner report. We have an issue similar to the one in that study..." Make the meeting about them, not about you.
- Bring value. How many dates would you go on if the person had nothing to talk about or wasn't interesting. Most buyers don't want to pour over reams of data sheets or specs. They don't want to have to figure out why you want to meet with them again. Tell them that you would like to meet again to share something with them that they will find valuable. "John, we have a great energy study that shows how software virtualization can save you money. Could we set something up to review the study and see how it applies to your company?"
- Close for Meeting 2. This is your only goal. Get the second meeting. Get a commitment to bring more value to them. Get them to bring along some friends (the old dating trick). Set it in stone, set some goals. Then start selling.
In our industry as an SDR Agency we can only promise to put you in front of the executive you ask us to target. In fact, we guarantee that we'll do it. After that though, it's all up to you. But don't blow your opportunity during the first meeting. Make your only goal to get the second date. From there you have a shot.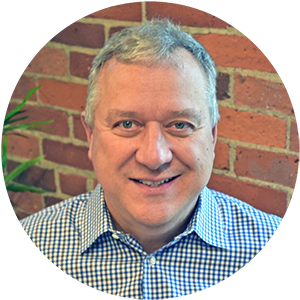 Mike Farrell
Mike has an incredible track record of building companies and growing pipeline and ultimately revenue. Mike has extensive experience selling into B2B and public sector markets, building sales development organizations as well as developing channel partnerships. Mike has 30+ years of sales, marketing and business leadership experience. He led the growth of By Appointment Only (BAO) for 15 years as Chief Operating Officer. His style of positive leadership helped BAO establish the pay-for-performance appointment setting category, helping to scale technology and SaaS businesses across North America. Prior to BAO, Mike was SVP of Sales at PC Connection (NASDAQ: CNXN), where he led the transformation to a B2B sales model, doubling revenue to $1.4B in his tenure. At CompuCom Systems (now a wholly owned subsidiary of Office Depot) Mike was VP of Sales of Public Sector after its acquisition of CIC System where he was VP of Sales, Marketing & Professional Services for the national IT solutions provider. Earlier in his career he held numerous sales leadership positions at CIC and Copley Systems where he was the integration specialist folding in the acquisitions of two firms to create the national footprint.He holds a BS in Business Administration from Merrimack College. He is a member of AA-ISP, past President of the Hopkinton HS Athletic Booster Association, and is on the Board of Bright Spirits Children's Foundation. He and his wife of 30+ years, Kathleen, live in Massachusetts and have four adult children.