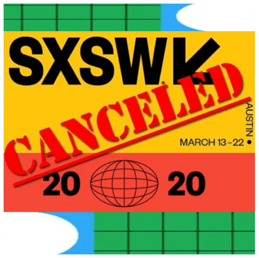 Amid the day to day progression of the corona virus, companies are seeing one of their major lead generation programs dry up – event marketing. Event marketing had been on the upswing with between 20%-25% of the typical marketing budget being spent on events such as trade shows, roadshows, user conferences, etc. According to an article published by Chris Moody of TOPO, "The cancellation of live events and conferences—one of the biggest categories of demand generation activities—has impacted the creation of pipeline for 87% of those surveyed."
Add to that the fact that many prospects are cancelling face-to-face sales meetings as companies mandate social distancing. And working from home and using video conferencing for events and meetings, such as Zoom, are becoming commonplace.
Companies obviously have to prepare. One of the most respected VCs out there, Sequoia, just released a memo to its portfolio companies comparing this year's impact on business to be similar to 2008.
Companies have two obvious options for that freed-up marketing budget (and we're sure there are other options).
Conserve it to ride out the storm, or

Reallocate the budget to other pipeline generation programs that are effective in times like this
2020 is the Year of Pipeline Generation
Chris's article points out that the areas that the two most effective areas for reallocation of budget are:
Increase digital marketing (to generate MQLs)
Increase outbound prospecting (to generate appointments, or SQLs)
2020 is going to be the year of pipeline generation – and as much as it seems counter-intuitive, revenue should be secondary. When the pandemic subsides, with all the economic impact, companies will have a pent up demand for the products and services that they put on hold. Be ready to take advantage of that demand by generating as much pipeline as possible now.
Virtual Events
With online conferencing tools, companies don't have to walk away from event effectiveness. They can organize virtual events. Virtual round tables. Virtual customer user groups. Virtual events in general.
The real challenge with virtual events is driving attendance. That's one way to use the available marketing budget:
MQLs Continue Lead Flow
Sales executives rely on their Sales Development and Business Development teams to convert leads to appointments. These SDR/BDR teams need lead flow in order to do their jobs. Many of those leads came from these cancelled events. They can replace that lost lead flow by acquiring some Marketing Qualified Leads (MQLs) and Highly Qualified Leads (HQLs).
MQLs and HQLs are generated in many ways – typically through content syndication, email marketing or telemarketing. Whatever the method, the delivery of both types of leads contains the prospect's contact information, possibly their LinkedIn URL, the valuable knowledge that they have also shown the propensity to want to learn more about your product or service – and in the case of HQLs, answers to 2-4 questions that your sales team find valuable in understanding the prospect's needs.
Depending on the specifications of the target audience, market, title, persona, and in the case of HQLs, the questions to answer, leads can range from $40-$50 per MQL and $80-$100 per HQL.
Sales Qualified Leads (SQLs/Appointments)
Green Leads has studied the outcomes of tens of thousands of introductory appointments that took place over the years. The typical client was a B2B tech company. The study shows that meetings conducted by phone or video conferencing are as effective as face to face. This study of introductory meetings was done several years ago and it is estimated through market trends that the gap between virtual and face-to-face meetings has closed, if not swung away from face-to-face.
Event Generated Marketing Qualified Leads (MQLs) vs. Sales Qualified Leads (SQLs)
A 2018 study conducted by the Integrated Marketing Association shows that the typical cost per lead (CPL) of a marketing event lead ranges from $180 to $1,442 per lead.
Those numbers are some of the highest CPLs for raw leads that are Marketing Qualified Leads (MQLs) and still have to be nurtured and converted to an appointment, then the ultimate cost of that first meeting could be significant. With typical sales development outbound conversion rates from lead to appointment, the numbers work like this:
100 leads will result in 35 conversations (average, through calls, emails, InMail or SMS pursuit)
35 (avg) sales development conversations convert to 10 sales qualified leads (SQLs/appointments) for a quota-based sales representative
Using the numbers above, that means that the average cost of acquiring an appointment may be $1,800 to $14,420 per appointment. Obviously, this doesn't take into account the value per lead or exposure of the branding/messaging that comes from a marketing event, but for the case of evaluating what a company can get for their budget, the numbers can illustrate the issue.
How does this equate to a pay-for-performance demand generation?
The appointment setting vendors today are pricing introductory appointments from $600-$700 for an offshore provider, to $900-$1,000 for on-shore providers – per completed meeting.
Needless to say, event marketing in general, without the current crisis, can be compared to appointment setting and appointment setting could result in a preferred pipeline generation program – or at least an alternative to event marketing cancellations and budget reallocation.
Conclusion: MQLs, Appointments, Events, or Conserve Cash?
A company has choices. Conserve some cash or reallocate the program budgets. A prudent strategy until the economy and pandemic recovers, may be to do both. Reserve a portion of the recovered budget money for cashflow, and move the remaining portion to alternative pipeline generation programs that can build that pipeline so when companies are ready to make investments again, you've already moved prospects down the purchasing cycle.