Green Leads Appoints Industry Veteran, Mike Farrell as CEO
Pipeline generation leader to oversee Green Leads' global team of lead development and sales development reps.
Boston, MA - January 18, 2020 - Green Leads today announces the appointment of Mike Farrell as their new CEO. Mike Farrell brings 30+ years of sales, marketing and business leadership experience to Green Leads – most recently having led the growth of By Appointment Only for 15 years as Chief Operating Officer. His positive leadership helped BAO grow to a leader in the outsourced sales development industry.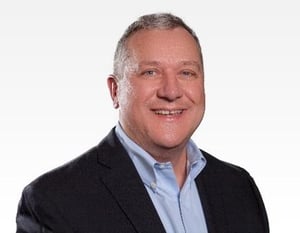 Linda Flanagan, founder and acting CEO, has worked with Mike for three decades at four different companies. "Mike is someone that knows how to grow and scale businesses. He has proven it and I have personally been part of those exciting times with him steering the ship," Linda said. "He is without a doubt a perfect fit for Green Leads' next chapter."
Mike Damphousse, founder, advisor and former CEO added, "Mike Farrell's knowledge, experience and proven ability to make teams flourish were our main considerations. He was the most natural choice for Linda and I to make – one of the few executives that could hit the ground running and accelerate Green Leads' pipeline generation services."
"It is an exciting time in B2B sales and marketing. Green Leads is in a unique position to help B2B leaders build predictable pipeline and achieve top line revenue goals," states Farrell. "Having a global footprint offers Green Leads clients a one-stop shop for all their pipeline generation needs."
Linda will transition to the Chief Operating Officer and oversee client relations and operations, ensuring that SLAs are met and quality remains impeccable. Damphousse remains on the board of Green Leads and is the founding partner of Category Design Advisors.
About Green Leads: Since 2007, Green Leads has generated more than 45,000 new deals for its clients with Ideal Customer Profile persona leads (ICPs), Marketing Qualified Leads (MQLs) Highly Qualified Leads (HQLs) Sales Qualified Leads (SQLs, or appointments) and Outsourced SDR/BDR services. These services can be purchased individually or as a subscription service model.
Press Contact: info@greenleads.com or +1 603-331-4777.
###