---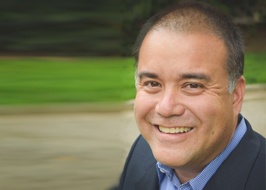 The sales and marketing industry is flooded with events, conferences, web events, you name it. You could make it your full time job just trying to attend every one of them. Last year I was invited to attend the TOPO Summit in San Francisco – the inaugural event from TOPO. I've known the founders, Scott Albro and Craig Rosenberg, as clients, industry partners and friends for years. These two guys know sales and marketing and I figured I'd most likely come back with something valuable. New events are hard to pull off. My expectation was a 100 or so people, with some decent speakers. What I got was a huge surprise. The attendance was way beyond expectations, the speakers were phenomenal and the content was brilliant. What did I take away? "Account Based Everything". My interview of Craig below elaborates on the topic, and I look forward to attending the event this year, finding some more nuggets, and meeting great people.
Join me at the TOPO Summit – Pier 27 San Francisco, April 12-13th, 2017
@damphoux: First, give us the elevator pitch of what is Account-Based Everything?
@funnelholic: Account-Based Everything is the coordination of personalized marketing, sales development, sales, and customer success efforts to drive engagement with, and conversion of, a targeted set of accounts. The principal focus is on driving the full lifecycle revenue chain from marketing through sales and into customer success/account management. As a by-product, account-based alignment extends across the entire organization, including finance, product development, engineering, and the executive team. That is Account-Based Everything.
@damphoux: Green Leads has been doing Everything Account Based for years, why move the word "Everything" to the back end? Is that just to make it new and different?
@funnelholic: There are a couple layers to your question, so let me tackle these one by one:
Why Account-Based Everything now?
Account-based methods are not new. Integrated marketing campaigns have been around for 30+ years and target account selling has been around since salespeople started selling to big businesses. There was a change though - in the early 2000s, the digital marketing revolution (e.g., Google AdWords, marketing automation, etc.) shifted B2B marketing focus to industrial-strength demand generation engines capable of delivering massive numbers of leads at scale. Now the pendulum is swinging back to account-based methods. There are three major drivers behind this shift:
Improved Economics -Advanced sales and marketing organizations have realized that specific types of accounts drive the most compelling CAC and LTV. The most common example of this is the shift towards the enterprise.
Market Dynamics - For many companies, the inbound, volume and velocity models have peaked and they must now pursue targeted, account-based models to drive growth. At a certain point, marketing just can't increase inbound lead volume growth rates anymore.
Proven Account-Based Results - The modern version of the account-based movement is still young, but early adopters are reporting that programs are yielding impressive results particularly with respect to deal-size metrics such as ACV and LTV.
@damphoux:Why Account-Based Everything?
@funnelholic: Like everyone else, we started with Account-Based Marketing. The analysts began researching ABM programs and we identified a significant issue - organizations that struggled with account-based programs lacked cross-functional alignment across marketing, sales, sales dev, and customer success. There's an organization-wide commitment to mobilize efforts against a key set of target accounts. So we decided to create a new category – Account-Based Everything (ABE). It's not just marketing, it's everything.
Finally, Everything Account-Based versus Account-Based Everything It's the same thing…I was just replacing the term "marketing". I actually like "Everything Account-Based"…I gotta find a way to use that too.
@damphoux: For years the demand gen world has had the Inbound Marketing/Outbound Marketing debate, and you know I'm a staunch Outbound Mafia member. Where do you see Inbound/Outbound in the Account Based Everything model?
@funnelholic: There are a couple things to think about with regards to inbound/outbound:
Outbound SDRs are becoming account-based SDRs – Account-Based SDRs are assigned a set of target accounts. Their primary focus is outbound but if inbound comes in from those target accounts – they will follow-up. In the old pure outbound model, they could get credit for meetings they set from outbound prospecting. That said, they will still spend 75% of their time on outbound.
At the end of the day, most account-based demand will come from outbound…so you might say the "outbound mafia" is alive, well, and about to thrive.
@damphoux:There are Marketers and there are prospecting Sales Development Reps, how do you see each operating in an Account Based Everything model?
@funnelholic: That's the beautiful thing about Account-Based Everything – they work together. Our research has found the fastest path to launching orchestrated campaigns and driving strong results from them is to focus on marketing-sales development orchestration. Typically, organizations currently executing marketing-SDR orchestrated campaigns realize a 30-50% lift in 'meetings set' at target accounts, with some organizations reporting a 100% increase.
Orchestration is the sequenced coordination of different activities, programs and campaigns across marketing, sales development, sales and customer success to drive engagement with multiple stakeholders in target accounts. In the case of marketing and SDR orchestration, marketing will run simultaneous campaigns (account-based ads, direct mail etc) while SDRs run their outbound cadence. It works.
Can you join Craig and I for more Account Based Everything at the
TOPO Summit ? Pier 27 San Francisco, April 12-13th, 2017
---