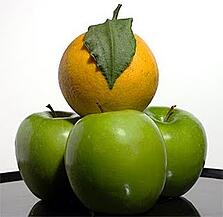 The topic of Quality vs. Quantity in pipeline generation has been a constant debate. Whether it's inbound marketing or outbound marketing, there are costs associated with a lead, there are costs associated with the time and effort needed to convert that lead to an opportunity, and there are costs tied to the quality of those leads and how that impacts conversion rates.
Green Leads' CEO, Michael Farrell – who pioneered the pay for performance appointment setting industry – explained, "With the focus we all have right now on building pipeline that will convert to revenue, quality leads are called for. We just don't have the time to waste managing anything but. A bad SQL appointment is wasted budget."
In this example, with b2b appointment setting and pay-for-performance lead gen vendors, it is a very straightforward study as the costs per appointment are fairly standard and as SiriusDecisions and IDC have discussed, the rates of production and conversion are uniform over time.
Executive Summary: Pipeline generation programs that manage to Quality metrics provide sales qualified leads (SQLs) that result in an overall higher ROI. Whether an internal team or a third party vendor, if the reps are incentivized to produce Quality appointments, the cost per pipeline opportunity can be as high as 14% more effective. In an appointment setting program, this is due primarily to cancel rates, rejection rates, and the overall quality of the meeting. Other costs to consider are the costs to manage the vendor relationship and the cost to the sales team for attending low-quality meetings.
The Numbers: In order to remain somewhat statistic-neutral, we have asked our clients to provide stats based on their experience with other appointment setting vendors and ourselves (ok, so a bit self-promoting, but stick with it). The percentages used were calculated by evaluating 5 clients' stats comprised of 1100 meetings set by Green Leads and over 2000 set by 3 other appointment setting firms. The numbers showed a significant difference in cancel/reject rates as well as pipeline conversion. The percentages used for calculation were:
Quantity

vs.

Quality

Cancel/Reject Rate
12%
20%
Conversion to Pipeline Rate
36%
31%

Typical Appointment Setting Program Stats:
Quantity

vs.

Quality

Meetings Set
100
80
Canceled/Rejected
20
10
Completed/Billable
80
70
Convert to Pipeline


25
25
Cost ($1000 per Completed Meeting)
$100,000
$80,00
Cost per Opportunity
$4,000
$3,200

The Quality Vendor resulted in a 13% better investment per opportunity.
Your Checklist: Your vendor choice is obviously the most important factor in determining how your program is going to play out, so below are some things you can do to screen potential vendors and aid in making a good decision. It's not a litmus test, so look for trends and patterns:
If they keep talking about LOTS of meetings and production - beware
If they won't let you interview their reps - beware
If they pay their reps to SET meetings as opposed to COMPLETE meetings - beware
If they are squeamish about discussing detailed stats, or if they don't track detailed stats - beware
If during a reference check you ask the client about stats and they don't match what the vendor told you, or the client doesn't know - beware
If they over-promote their call counts, talk time, or other non-results oriented stats - beware
If when you ask them what their confirmation and scheduling procedures are they don't have convincing answers - beware
If their rejection policy is too loose or has gray area you don't like, ask for and document specific examples. If they won't do that and you're still not understanding the policy - beware
If they have a short period of time by which you have to notify them of a rejection, cancel or reschedule (or the meeting is automatically billed) - beware
Also look at reputation. When asked formerly for a reference, they will probably send you to their friends. So listen when they mention client names off the cuff during conversations. Then you check them out with your network. It's a small world – find out who you or your colleagues know through LinkedIn at those companies. Then make some of your own inquiries.
Trish Bertuzzi of The Bridge Group shared, "What a great checklist for vendor selection. There are literally dozens of vendors in this space both domestically as well as off shore. People need to understand that picking a vendor is picking a PARTNER. We wrote a blog post Third Party Vendors for Lead Qualification on this very topic. Here are some questions your readers may want to add to their list:
How many years have you been in business?
What is your attrition rate?
Who are your 4 largest clients? What is their size? and How many employees do you have dedicated to their project?
Do you provide web based reporting?
This is just a sample but you get where I am going...you have to ask the vendor as many questions about their business as they should ask you about yours.