Having just kicked off, the SiriusDecisions Summit in London will be spanning two days with tons of marketing and sales goodness. I'll be adding notable thoughts, quotes, and tweets to this article during the two days, so come back!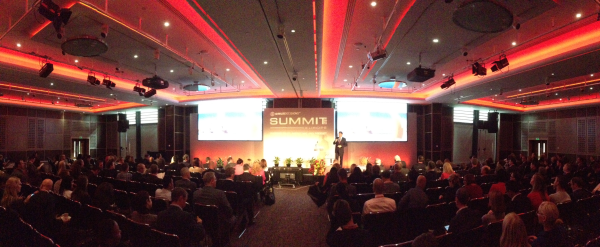 @RichardEldh: The relationship with our clients and our prospects is as much digital as it is face to face, if not more.
@maxsangiovanni: The rule of 1: 1 user 1 campaign, 1 campaign many languages, 1 touch once a month, 1 guardian of the send, 1 message all platforms
@jblock: One consistent message across all delivery channels. Do this first then pick the tech to do it. @maxsangiovanni
@izjay: Data buys time and time buys understanding via @maxsangiovanni
@maxsangiovanni: click to chat is very successful channel to capture inbound activity
@Marisa_Kopec: My content is on content, so I have a lot of content to share today ;) 60-70% of content goes unused
@Marisa_Kopec The evolved marketing factory must be engineered to produce content to fuel inbound & outbound marketing
@damphoux: Cocktail party is at 4:30, so see you there. via @Marisa_Kopec #MeaningfulQuotes
@Floriane_Ma_FR: Min 10/12 attempts to get a decision maker on the line in complex sales, builds case for teleprospecting to do the job instead of sales reps
@damphoux: Again @tjaros hits it w/ Demand Types. Read up. It will change the way u present your message md.gl/1b95FpW
@akslipper: Germany leads in budget spent on tradeshows. UK leads in email campaigns
@izjay: Most #SDSummit delegates say their next technology purchase will be in the category of business intelligence/analytics. Nice!
@jblock: When it comes to live events, you're judged by the quality of the coffee. via @akslipper
@siriusdecisions: @Marisa_Kopec "Understanding buyer personas is where b-to-b meets b-to-c" http://t.co/9LyNGOZx0W
@GBalarin: "There is no rest for the technology-weary in marketing. IT is changing dramatically" and alignment is key. @jneeson
@JarmilaHYu: John Neeson at #SDSummit "the sales rep is changing: by leveraging marketing data, tools & tech cold sales calls should no longer exist".
RT @BabcockJenkins: Portrait of the modern marketer and sales person. via @jneeson #SDSummit http://t.co/gSC5ztKDJo
More to come...
photo credit: me