As a business owner, I manage my tasks, take care of clients, look at my numbers, work hard, attend to quality, work with my team...you name it. Does that sound much different than a sales or marketing professional? Tasks, Clients, Quotas, Energy, Perfection, Peers.
You all own your own businesses! Congrats.
So now that you own your own business, where can you go for some advice and inspiration?
This week is the innagural issue of Owner Magazine. Owner is the brainchild of Chris Brogan, a leading speaker, author and blogger focused on digital business.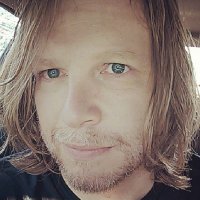 Chris and I were sitting down last week talking about the first issue of Owner. His passion for ALL things makes you walk away from any interaction with a "can do" feeling and a smile on your face. His passion for his new online magazine launch is one I share and hope you will too.
"The concept of an Owner is simple," says Chris. "It is for someone who seeks to improve worth by growing capabilities and connections. You can be the CEO of your cubicle as long as you're accepting responsibility for your intentions to grow your abilities and your network. But more so, you're likely an entrepreneurial spirit, either helming your own organization, or just about to leap out into the fray and make your own path. That's who we've created Owner magazine to serve."
I'm honored to be asked to contribute to Owner. It's great to be surrounded by some fantastic-smart people (Chris, S. Anthony Iannarino, Marsha Collier, John Morgan and others).
Subscribe to Owner Mag here and be the best owner you can be.