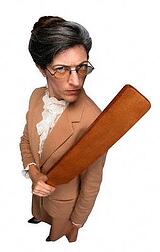 Over the past four months Green Leads has been starting new reps on the first Monday of each month. Inside sales seems to be like that, growth and replenishment.
In our case, we have pretty stringent criteria for success since we are a performance-based appointment setting company. We have to have our reps deliver. So here is what typically happens if we hire four reps, train them, get them on the floor and keep coaching them. Over the next 4-8 weeks one leaves, one never quite makes it to full production and two are long term performers (keepers).
Our goal: Get to three keepers out of four.
How do you train your inside sales recruits? Us, well, here's our modified training plan. It's focused on skills, performance and retention.
Green Leads Culture - People fitting in is a big part of our success strategy. If the whole team doesn't have chemistry together, we won't thrive. The team has to also understand our Quality vs. Quantity standards, and the ethics that go along with them.
Demand Gen Basics - Yes, we specialize in appointment setting, but we are in the industry of Demand Gen and appointment setting isn't just about dialing the phone any more. Inbound Marketing, Outbound Marketing, Marketing Automation and Social Media are all brought to the introductory level so that our reps become marketers, not just sales reps.
Research 101 - Gone are the days of just dialing a list top to bottom. Our reps need to be educated snipers that make every dial count. This session turns them into detectives. They can still work machine gun style or sniper style, but understanding when to use each technique is important.
Conversational Selling - Boiler rooms don't have conversations, and Green Leads is no boiler room. The problem is that newbies come in with a pre-programmed desire to want scripts, pre-written voicemails, etc. We de-program them so that they become human again. We remind them how to have a conversation with confidence.
Times Have Changed - This session is one of the most important. Buyers don't get sold to any more; they are sophisticated and want to control their buying decisions and process. Prospects communicate with vendors differently. The changes are subtle, but having our reps understand them is key to their ability to play in the executive level prospect sandbox.
Toolbox - It used to be that inside reps had their own Hoovers account and looked up main numbers. Times have changed here too. With unlimited data licenses at four vendors, search tools that didn't exist just four years ago, autodialers, power dialers, Google alerts, social media and other techniques -- this business is a specialized trade now and the new skills need teaching.
Mentor System - First, each newbie is assigned longterm to a performing veteran. Second, along the same lines the newbies are rotated with at least four other mentors for a day-at-a-time shortterm experience. They get to see different styles and techniques. We don't double jack them all day, but we sit them next to each other and the mentor keeps the knowledge flowing. We also comp the mentors on the newbie progress to becoming appointment setting experts performance during the first month just to keep their heads in the game.
What are some of your inside sales training techniques? Have you revamped the way outbound lead generation is done?