Ok, so of the top 20 posts, I've got a few myself. Well, I did do a big part of the tweeting, and darn it -- I think it was good stuff.

nedelsha: RT @annekeseley: All Sales 2.0 conference presenters on Customer Engagement are using inside sales to connect with customers #sales20
gerhard20: #sales20 Pelin says use the economy as an excuse to establish a culture of measurement
damphoux: @mvolpe you'll be glad to know that speakers at #sales20 increasing use of inbound marketing & feeding outbound campaign w leads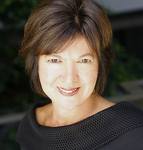 annekeseley: Elliott Baretz of SWC uses an inside team to drive people to meetings, book meetings, which is the "engine of success". #sales20

Saleschannels: Sales 2.0 Conference Chicago IDC suggests change VP Sales title to VP Customer Outcomes!
damphoux: @leemlevitt uses LinkedIn to search for Quality leads, not Quantity - hearing it again #sales20

PelinT: Just found out only 4-6 pct of advertisers spend more than 5K/mo on Google! #sales20

Sales20Conf: What about sales & marketing sharing compensation plans... good idea? bad idea? DM me. #sales20
gerhard20: HP is endorsing Barry Rhein's curiosity selling process #sales20

greenleads: RT @damphoux: Elliott Baretz: "to maximize @connectandsell, you MUST have good lists" #sales20

robertlesser: A new crop of photos of the #sales20 Conference http://bit.ly/2Ug0x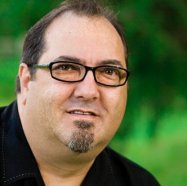 damphoux: @gerhard20 & @david_genius announced that the social media panel will have open bar. sounds like a tweetup! #sales20

ardath421: 2 top applications salespeople use - #1 Excel, #2 Google (4 to 5 hours per week) via Lee Levitt, IDC #sales20

Sales_Machine: I've been blogging the Sales 2.0 conference -- a big post but full of the updates on how people use the new tech. http://bit.ly/qINOb

brianjcarroll: RT @Sales20Conf: RT @gerhard20 Customers can smell your "commission breath" #sales20

nedelsha: Just learned from Kevin Popovic I don't need to present. 10k's of people will see our preso online #sales20

greenleads: just added twitter stream to Green Leads facebook fan page - become a FAN http://www.facebook.com/greenleads #sales20

darn...gotta head to the airport. Will find another 3 tweets later ;)