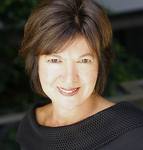 This Thursday is the Sales 2.0 conference in Boston, and Anneke Seley from Phoneworks and author of the book Sales 2.0 will be speaking. Anneke and I met as a result of twitter, so it's fitting that she is speaking on Social Media this week.
Mike: Anneke, I don't want to steal your thunder, but if I were a single sales rep, what two social media tips could I start implementing tomorrow that might impact my number?
Anneke: You ARE stealing my thunder, Mike! But here are two ideas: Personalize your LinkedIn profile to include information that is interesting and valuable to your prospects and customers, such as customer projects that are generating measurable results with your offering. In my talk, I will highlight one regional manager who has generated about $80,000 in qualified opportunities since beginning his use of social media four months ago.
Use Twitter to personally invite prospects to your company's events. One of Phone Work's (my company's) clients is generating 10% of total registrations via Twitter for an executive-level event. Over 50% of these registrants are highly-qualified – which is a higher percentage than registrants that come from traditional media. The resulting revenue opportunity in the pipeline exceeds $1M.
Mike: I can relate to your first example. I participate heavily in the LinkedIn Answers section on Lead Gen, (a little self promotion – I'm listed as the #1 expert in the lead gen answers section), and two years ago I found a client as a result of my answering a question and today they are still a client and have invested in the six figures for appointments.
Second question. Inbound marketing is all the rage, but you and I spend a great deal of time on projects using outbound activities. What do you think smart sales and marketing execs should do to maximize both inbound and outbound activity?
Anneke: In an ideal world, marketing campaigns engage every qualified customer and sales reps just have to respond to incoming inquiries. But not all customers respond to these kinds of "direct response" marketing campaigns. Sometimes a highly-personalized phone and Web contact strategy -often called "Prospecting 2.0" or "Cold Calling 2.0" - yields the best results. As mentioned in my book, salesforce.com discovered this in 2003 when the company started a concerted effort to sell to large companies and traditional demand generation marketing wasn't reaching target accounts. In innovative, Sales 2.0 companies, sales and marketing execs work together to design and execute different kinds of programs to reach different kinds of audiences. This is part of the Sales 2.0 philosophy to "sell in the way your customer wants to buy" (or engage).
Mike: You just mentioned that the union of selling and marketing is greater every day. What would you tell a marketing exec if they asked why they should be at Sales 2.0?
Anneke: It's getting harder to discern where marketing ends and sales begins. In Sales 2.0, marketing's role is no longer limited to filling the pipeline with leads; marketing is now essential in nurturing leads and keeping prospects and customers engaged even after they interact with sales. If you are a marketing exec, spend a day hanging out with us sales "guys" at the Sales 2.0 conference to learn our language and feel our pain! (This reminds me of a male colleague who reads Cosmopolitan magazine to better understand women.) By the way, it must be said that sales and marketing cooperation works best in companies in which sales and marketing execs share performance metrics, supported by incentive compensation, so CEO's should come too!
Mike: Do you see sales people as Hunters or Gatherers in a 2.0 world?
Anneke: Both. But in Sales 2.0 companies, sales people are usually one or the other (new business reps or reps who look after customer accounts). And we usually refer to Gatherers as "Farmers".
Mike: And for my ongoing Curry Survey: Red or Green Curry?
Anneke: Sambal. My mother was born in Indonesia.
Mike: That's cool, adding it to my wish list. Just so you know, the results so far from sales/marketing world are Red – 6, Green – 3, Yellow – 1 (Gerhard), and now Sambal – 1.