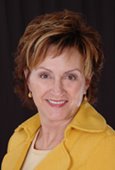 I've known Trish Bertuzzi for years and always find her one of the most knowledgeable experts on inside sales there is. Trish is President of The Bridge Group. She founded The Bridge Group with a mission to help technology companies build highly successful inside sales teams. She writes for the Inside Sales Experts Blog. I'm looking forward to hearing Trish speak this Thursday at the Sales 2.0 Conference in Boston. I'm sure she and Gerhard Gschwandtner will fill the room with words of wisdom.


Mike: Trish, we've known each other for a few years and I have great respect for what you bring to your clients as it pertains to building solid inside sales organizations. As you know, Green Leads provides services in an outsourced model. What are some of the things you would recommend to a client as it pertains to build vs. buy?
Trish: The first thing they have to do is take a look at what they are trying to accomplish and determine if it is something they would like to have as a core competency. For a company that has a long sales cycle with multiple touch points with the prospect, it might make more sense to build the function in house because you are building a long term relationship with the prospect and you want continuity.
On the other hand, if your sales organization is new or you are exploring a new vertical and you need to get face time with decision makers quickly, you might want to consider outsourcing. Net/net – it really depends on your objectives as well as the capacity and expertise you do or do not have in house to build and run this type of program.
Mike: I agree. Some of my best clients have solid inside sales teams that we augment. My initial thoughts are that in a pay-for-performance model where the vendor is being compensated for leads delivered, appointments completed or sales closed, there might be more acceptance of an outsourced approach. Have you seen many companies mix the two? Outsourced and Insourced?
Trish: Many of our clients mix the two. Having a great vendor as a partner gives you breathing room as it pertains to capacity. Even if you have the best team in the world in place, there are times that you need an extra hand.
Let me give you a specific example: Let's say you have an internal team that is partnered with the field in a 3:1 ratio and 1 of those 3 field reps is new and needs to develop a pipeline quickly. What you don't want to do is force the inside sales rep to ignore their 2 other partners just to build the new guy a pipeline. If you have a relationship with a vendor, you can give them the new territory and let them get the process going.
The key to success here is having a "relationship" with the vendor as your partner and not just treating them like second class citizens that do projects for you.
Mike: What would you recommend to a startup, as opposed to an established company, as it pertains to inside vs. outside?
Trish: For a startup, my answer is always the same – walk before you run. The beauty of inside sales is that is it a gun you can point and shoot. Build out a strategy, execute it flawlessly, monitor and measure results, and then improve and refine. Build your business model on "real" world data and not on "market assumptions" – those market assumptions will shoot you in the foot every time.
But, let me ask you this Mike, you have been around the Demand Generation track a few times, what do you see as the top 3 benefits of an outsourced model?
Mike: The first is the fact that you are hiring a team that are domain experts in what they do. In Green Leads' case, we set executive level appointments for b2b clients all day long. That's what we are paid to do and that's why we get hired. The second, it's the ability to turn the program on and off. This is a huge benefit to a company with fluctuating budget cycles. The third, and I believe the most important, is that outsourced vendors are more strictly measured by results, whereas inside teams can get bogged down in the corporate machine. That said, some of our best programs are with complementary inside sales teams. Our largest client is the inside sales department of a large software vendor. We act as the snipers getting them appointments, they focus on the next stage in the funnel and use their expertise more efficiently. It's a great combination.
Thanks Trish, see you Thursday. Last question. Green Curry or Red Curry?
Trish: Red, definitely red