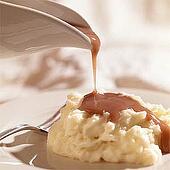 Turkey and B2B Lead Generation? What is the gravy that makes your demand gen programs sing?
Even companies such as Green Leads do our own lead gen. Here's a quick list of what I'm thankful for this year as it pertains to b2b lead generation in hopes that you might find an idea or two that you could implement:
Alumni

- Our largest source of leads. After 5 years of 2x plus growth year after year, the tribe is huge. Nurture your alumni, don't just let them move on. Deliver quality service and stay in touch with your clients. They will come back if you did a good job. LinkedIn is your tool.

Expand

- In one day we acquired a company that overlapped 90% with Green Leads' offerings, delivered the market a one stop shop for Americas/EMEA b2b marketing, and doubled our size again. We were able to expand many of their European clients to the US and many of our US clients to Europe. Look at your existing client base and ask "how can we expand?"

Inbound

- Yet again, our inbound leads consistently came in and our SEO was kept fresh by using HubSpot. Our blog subscriber list doubled, and our rankings improved. The two key elements we find to a successful inbound program is content and social activity. Keep the visitors interacting and coming back and SEO will follow.
SiriusDecisions Summit - By far the best place to be if you are into b2b sales and marketing. We sponsored both Scottsdale and London and in both cases walked away with tons of valuable information and new network contacts. Always be learning.

Technology

- No inside sales/outbound lead gen team should be without VoIP, Click to Dial, and some sort of power dialing system (we use 8x8, Skype, Salesforce CTI adapter and ConnectAndSell). Selling doesn't start until a conversation starts with the prospect. Do what you can to have more conversations.
What are you thankful for? What filled your pipeline this year?