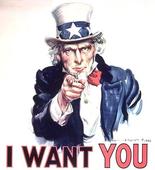 If you've used an outsourced lead gen company before, you have most likely been asked "What titles within the target companies do you want us to target?" What they are most likely asking, and should ask more clearly, is "What ROLE within the target companies do you want us to identify and target?"
Not all titles explicitly tell you what a job function is. So tasks such as building lists from data services aren't as easy as searching for titles and then exporting the names. If you are looking for prospects with a specific function, or role, then that is where you should begin.
For example, the most common mistakes occur when targeting IT departments. There are 86,087 results when "director of IT" is searched for in Jigsaw. I just randomly sampled 5 of them in LinkedIn. These were their roles:
IT Security
Networking
Data Warehousing
IT Security
Desktop Helpdesk
So if you're selling a network security package, who do you target? Obviously, the first, second, and fourth. But you wouldn't have known that by the title alone.
Tips:
Use LinkedIn to identify roles. Some LinkedIn lead gen tips here.
If you can't get specific roles up front, power dial the list with the goal of identification and research.
Consider a role based list development project done internallly or by a third party vendor.
Ask yourself, "do we want to target by machine gun or sniper rifle?"