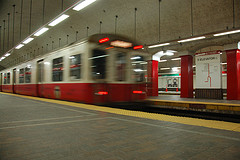 In a perfect world, all of our marketing efforts work exactly to plan, don't they?
Unfortunately, our world isn't perfect, and as great as our plans may seem at the beginning, sometimes they're going to fail. Sometimes, they're going to fail miserably. But, much like a rising star in the boxing circuit, the victory comes not from how many times you get knocked down, but rather, how many times you can get back up. So in that regard, what do you do when your outbound marketing efforts fall flat?
Evaluate
First of all, evaluate the current plan. A pretty simple step, but sometimes one that gets overlooked because of the severity of a failed marketing plan. In a race to fix the problem (especially if it's a big one) we can neglect the evaluation process:
Did you target the wrong audience with the "right" message?
Did you target the right audience, period?
Did you take the time to put your buyer personas together?
Did the list you marketed to contain data that, at the outset, should have been cleansed?
Was the content or offer valuable to the prospects?"
Were the calls to action clear? Were there calls to action at all?
Was the implementation team spread too thin?
Was it the right team for the job?
Measure and Review KPIs
There really isn't time to overlook details. Hopefully, you'd determined the metrics that you'd hope to hit and have measured and evaluated them. No stone is to be left unturned. When you think you've asked all the questions, it's time to go back and ask some more.
Regroup, Replan and Share, Share Alike
The plan may not be worthy of a total re-write, but make adjustments. Realize that you cannot do everything yourself. Mike Volpe, VP of Inbound Marketing at HubSpot, shares that, "...all of [HubSpot's] implementation and support consultants also sit among sales and marketing, so we have sales, marketing and post-sales all together, helping to build even more cross-functional communication." HubSpot shares ideas and accepts input from others so that they can build a better all-around offering.
Augment with Experts
Don't be afraid to look outside of your own organization. If you have a new product launch or new sales reps being added to your team, you may need assistance. Use these opportunities to work with good outsourced vendors. They aren't specialists at lead gen and appointment setting just because they stumbled upon it -- they have a playbook that works and they are experts at what they do. Take advantage of it.
Execute
Lastly, it's time to execute the modified plan. Having spent time evaluating what went wrong with your original campaign, regrouping and replanning, now you're ready to try again. Be confident in your new plan. If you're not, how can you expect anyone else to be!?
What do you do to ensure success in your marketing efforts?
Photo Credit: Chris Devers via Flickr