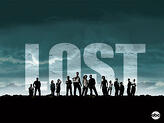 If you're like me, last night you spent over four hours consumed with watching the finale to the television series LOST. Now I'll give you that it probably wasn't the best use of four hours of my life, but I've enjoyed the show so much over its six seasons that I just wanted to take the final episode in as much as I could, and for Smashmouth, that means inspiring a blog article.
The finale offered the best of what the show had given its viewers over the last six years -- confusion, excitement, joy and sorrow. It got me thinking, though -- is there a way that this relates to appointment setting? Naturally it does. Our reps feel all of those emotions while they're making dials, right? So here is my take on how those four emotions that the series LOST gave its audience parlay themselves into appointment setting:
Confusion - Our reps feel this all the time, especially when they fail to do the most important part of the job -- and that is focus. My reps' No. 1 focus is to schedule an appointment with the prospects of our clients. When they lose focus of that, naturally they're going to get confused. Teach your reps to take some time at the beginning of each call session and write down what their main goals are. Your reps don't like to be confused, and I'm betting your clients don't want them to be, either. They sell appointments, not software package XYZ.

Excitement

- Nothing builds momentum in appointment setting and inside sales like "excitement." What are you doing to raise the level of excitement for your team? It's important that you get just as excited about your reps' successes as they do! The rest of the team will glom on to that and ride that wave throughout the rest of their day, so don't lose sight on that. We SPIFF the reps several times a week. Fun stuff, from DVDs to lottery tickets, to cash bounties -- and always in a clear competition with others.
Joy - This one's a little bit different than excitement. Joy comes from within, so help your reps to be joyful by making sure they understand the importance of their job. I've often found that when I understand why I do what I do, it makes what I do much more enjoyable. When your reps enjoy what they do, you're going to have a much more productive team, and a team that produces more tends to do what? They breed excitement, and you're right back at No. 2 from above.
Sorrow - Sometimes you're going to have reps who gets bummed out because what they thought were going to be leads for their client turned out not to be so. Sometimes they can have a bad day, which can lead to a bad week. That can get frustrating for your reps, so help them through those times by teaching them to remember their successes. There's very little time to get negative in this job; in fact, I'd argue that there's none. If you go a day without setting meetings or generating leads, that's a day you'll never get back. So help your reps get back in the saddle by remembering times of higher achievements.
Is your team LOST?