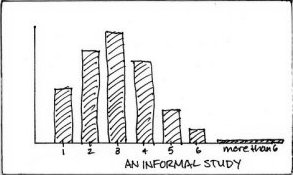 I recently was asked to participate in Ambal Balakrishnan's (@ambal) ebook, to be published at year'd end and then available from her blog, Connect the Docs. She asked a bunch of B2B marketing experts for their predictions for 2010. Being one of those tweeps who always barks by mid-January that "if I see one more predictions blog article, I'll puke," I chuckled as I sat down to write.
For the full text, you'll have to check back with Ambal, and I'll promote it as well. Until then, I give you more thoughts to ponder than predictions:
Are marketing's goals aligned with sales? Do your bonuses share quota?
Are you shoring up those marketing techniques that are tried and true?
Are you adapting to new areas that need adapting, such as Social Media?
Are you measuring everyting? Cost per lead? Cost per opportunity? Leads per marketing event (blogs, tweets, whitepapers)?
Are you combining inbound marketing and outbound marketing and maximizing unified demand gen techniques?
Are you going to take time to reflect on what's working, what's failing and make changes?
I'm sure there are some "marketing gurus" out there who still are investing 70% of their marketing spend on Google Adwords and the rest on PR. Too bad ... old-school mix. So reflect on 2009. Hit the ground running in 2010.
What are you going to think about or adjust?