I know my colleagues in the sales consulting industry are going to fill this page with comments telling me why their Lead Gen Tip of the day would be to craft the perfect voicemail script. My response is -- Don't Bother.

As a result of the recent question on Focus.com regarding "should we leave a voicemail?" we decided to conduct a LinkedIn poll asking only C/VP level respondents (our appointment setting targets) what they do when they receive a well crafted voicemail that is sales oriented: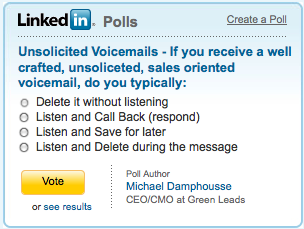 The results were as I expected, so let the debate begin: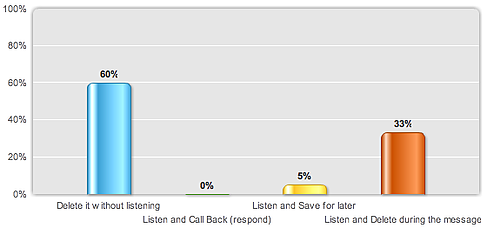 Want to know the mix by department? It's interesting that the geeks listen more than others: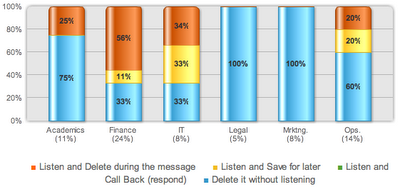 What do you think? Leave one or Don't?