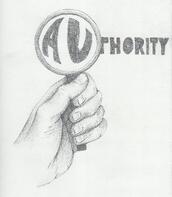 Budget, Authority, Need, Timeframe (BANT) qualification is scrambled and outdated. Having budget was important in the days of "Our contract is up for renewal next year, we need budget". But with so many new products and technologies flooding us, from evangelical to emerging to faster and better, Budget not only doesn't exist, many times those with Authority don't even know they have a Need or that they need it now.
Granted, as the sales process advances, you would hope Budget is being allocated so that the decision maker with Authority can solve their Need in a Timely manner. But read the beginning of that sentence..."as the sales process advances". There is no place for BANT in a lead gen scenario, it is for later in the sales cycle. BANT is dead as it pertains to Lead Gen. I'm singing the praise of Ken Krogue and company at Insidesales.com with ANUM -- it all starts with Authority!
I've been known to say "The sales process doesn't start until a conversation with a prospect does". And in Lead Gen, especially b2b appointment setting and SQLs, the goal is to get the conversation started. Finding the decision makers and influencers are half the battle, then getting the conversation started is the other half. Just make sure to identify the proper prospect, one with Authority, and then have a valuable conversation that brings value to that prospect and helps them see the Need you want to fill. If they have the Need, a real Need, they will feel the Urgency to then justify the decision and get the Money for the project.
ANUM:
Authority – Need – Urgency – Money
Thank you Ken!