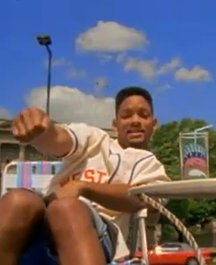 "Summer, summer, summertime Time to sit back and unwind.." Fresh Prince
Not so. Summertime means working harder it seems. That's right, by simply moving to 7:30-5:30 shift Monday - Thursday and leaving Friday at noon, the production rate of dials and appointment setting increased.
Dials increased by 17% and appointments set increased by 11%. One stat that's important in our business are the meetings that go into reschedule/cancel mode. During the summer hour weeks we "saved" (ie: rescheduled or recaptured the meeting) 14% more than we did the weeks that had regular hours.
(note: we only have 3 weeks of summer data so far, not a huge sample rate, but I see a trend)
Some feedback from our team:
Gareth Morfill, BDR Mentor, "By starting early, people are at their desks and dialing earlier. They're on the phones as opposed to fixing their coffees from 8-8:10."

Karl Granoth, Sr. BDR, "Dialing before 8:00 gets people that arrive early and their admins are not blocking." (note: this applies to all time zones, so the reaffirming stat has caused my team to work the 7:30-8:00 window heavier in all time zones)
Gill Libro, Executive BDR, "It doesn't hurt that we all feel pumped to get out early on Fridays!" (Culture and attitude are big in this business).
What do you attribute the increase to?
Should we consider changing "Summer Hours" to "Regular Hours" all the time? Always working the summer schedule? Or will that just be the same old grind? Maybe use it in the off season on the weeks prior to long weekends to make them longer?