Every sales organization I talk to these days is ramping their Sales 2.0 technologies. It's a fun topic for a guy like me who loves sales and loves technology. The Sales 2.0 conference is coming up and they have done some studies on buyer behavior in the market, so I took the opportunity to interview Lisa Gschwandtner, the Editorial Director of Selling Power. Selling Power is a media cosponsor of the Sales 2.0 Conference.
Mike: What made you decide to create the Sales 2.0 Impact Survey?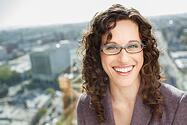 Lisa: From the very first Sales 2.0 Conference in 2007, it was clear that Sales 2.0 could yield explosive gains in all kinds of areas. A simple e-signature or automated outbound dialing tool, for example, could collapse certain stages of your sales cycle from weeks to hours. At that point we were seeing a real revolutionary excitement about the potential of Sales 2.0 technology. And as early as 2009, we started to see companies like Brainshark implement an entire Sales 2.0 architecture to create growth in productivity and effectiveness in a variety of areas.
At this point in the evolution of Sales 2.0, we can now point to year-over-year patterns that tie Sales 2.0 usage to revenue results. We felt it was time to poll a generation of Sales 2.0 users and let the statistics tell the story of how Sales 2.0 influences success.
Mike: What are the biggest Sales 2.0 trends for 2013?
Lisa: Content marketing is a trend to watch. B2B companies have pushed themselves to establish online selling channels, implement inbound marketing automation solutions, and integrate social selling as part of their sales process. You need high-quality content to see real gains in these areas. Businesses are realizing they need to start acting like publishers if they want to use content to attract customers.
Another trend with staying power is the growth of inside sales teams. Moving from a field sales model to an inside model (or some blend) isn't a new thing -- what's startling is the rate at which this is happening. Online is where buyers live now, and expensive field reps just aren't necessary for as many business models anymore, especially with so many Sales 2.0 tools (including video conferencing and screen-sharing tools) available to help us connect and collaborate online.
Any Sales 2.0 trend you see will stem from one root cause: buyers are controlling the sales cycle. Buyers and sellers have a different relationship these days. And you can choose to respond to that shift in many ways. The leadership challenge is where to put your focus. What technology do you need to adopt today, and what do you need by year-end? What's the plan for implementing technology and adjusting your processes? This is why high-level executives come to the Sales 2.0 Conference. They get educated on what other sales leaders are doing, and they identify which trends and technologies would be the best to bring back home and implement.
Mike: What's the biggest change in the Sales 2.0 world from the time you started the conference to now?
Lisa: I would say more than change I see expansion. Since we started in San Francisco, we saw Boston emerge as the Silicon Valley of the east. And last year we took the Sales 2.0 Conference as far as London. The demand for Sales 2.0 solutions just keeps getting broader.
The technology solutions themselves are also expanding. More specifically, lots of smaller companies that were around when we first started out, like Jigsaw, have been absorbed into larger ecosystems. That means the market now has different expectations about how technology will or should work. They expect integration of highly tactical automated tools and solutions as part of their investment in a broad-base technology solution, like a CRM system.
Mike: I saw this number: "50% of sales organizations surveyed plan to increase spending on Sales 2.0 solutions in 2013" on a couple blog posts, it sounds as though sales people are getting ready to spend on technology.
Lisa: Yes, that stat is one of the initial numbers we were excited to release from the Sales 2.0 Impact Survey. B2B companies are absolutely primed to invest in Sales 2.0 technology this year. The survey also gave us intriguing information about who's owning implementation and purchasing decisions internally. We'll be sharing all of that with attendees at the Sales 2.0 Conference on April 8-9 in San Francisco

Mike:. What do you prefer red, yellow or green curry?
Lisa: I like my curry the way I like my Sales 2.0 logo. Red!