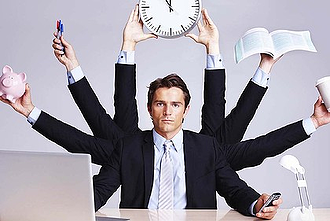 Ladies and gentlemen, the sales automation revolution is upon us. SFA/CRM? Old School, table stakes. The highly optimized sales organizations of today has a collection of sales automation application that work on top of their CRM. As I declared in a previous blog post: The Seller has Changed Forever. It's exciting times for sales people -- marketing is becoming more sophisticated in their lead generation efforts (more leads is always great) and sales organizations are making the lives of their sales people better with automation.
On December 13 at 11AM Pacific, I will be joined by Matt Heinz, Brian Vellmure, Nancy Nardin, Koka Sexton, and Miles Austin in a free webinar: 31 Must-have sales tools for 2013. I have had a lot of fun learning about the tools everyone is going to discuss. In today's post, I present three tools to you. Join us for the 28 others.... I had a lot to choose from so I decided to keep it simple and highlight the three sponsors. Keep in mind, that we chose sponsors based on technology we wanted represented. We didn't find sponsors and then decide whether they should make the list.
1. DocuSign -- I just started using DocuSign last year. DocuSign is one of the vendors in the fast-growing e-signature space. In layman's terms: Get contracts, paperwork, etc signed electronically instead of printing paper and faxing. It's a god-send. There is nothing sales and everybody else for that matter hates worse than paperwork. It holds up the sales process and is the most painful part of one of the best parts of the sales process: the last mile. Let me give you an example: Last year, I decided for some reason to do a face-to-face sales call at the end of the quarter. (Don't ask). My rep calls me: "I can get this deal if you can sign off on the SOW". My reply:"Can't I'm in my car and won't be back in the office for an hour". Rep: "Dude, pull over to a Starbucks and 'Docusign' it on your Ipad". Boom. Signed, deal closed. E-signatures are a "why wouldn't you?" product.
2. InsideView (client) -- Sales intelligence, use it to sell better. How's that slogan? If I told a sales person 20 years ago that in 2012 prospects would use the internet and especially social media to update you on what they care about, what they do, and what they are doing, they would say "I want some of that". The best sales people are always researching, preparing, and seeking opportunities. The internet has changed the research game forever. Information about your prospects has never been more available yet finding and tracking that data can be cumbersome. Sales people want it easy and in front of their face. InsideView gives sales people a single interface to view your the accounts and their latest news. You can also set up triggers to be kept abreast on the latest happenings at your target accounts.
3. Kred for CRM -- One feature I love with Kred for CRM is the one that allows you to figure out "who" in your organization is connected to and interacting with your key influencers or prospects on a particular deal. Here is an example: You are selling to an account and you go in and find out that one of the key influencers is connected to someone in your organization. Not only that, they have tweeted to each other in the last 60 days. You are able to leverage that internal relationship to further solidify your relationship with the prospect. I just talked to a buddy who did this with Linkedin a few weeks ago. He was going into a scary client meeting and realized that a product marketing guy was a business connection of his contact. His friend reached out before the meeting and they walked in knowing each other. Meeting went great. Now imagine doing that with Twitter. Also, you can measure the social influence of your customers and prospects. You can use this data to decide how to handle them in the selling process. All great data to have in this brave new world.
Talking about sales automation is fun. I think its because selling has been so hard and so lonely all these years. Now people are making technology just for us and our lives are better for it. Join us to learn about all 31 must-have sales tools.
Craig Rosenberg
phone 650.630.3321
My latest post: Content Reflections: A personal and intimate journey into the mind of Craig Rosenberg