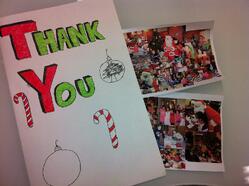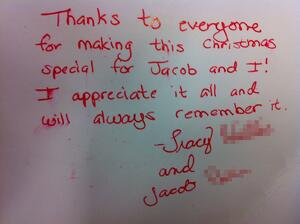 A few weeks ago, one of my BDRs, Peter, came to us and explained that he and his wife were organizing a drive to raise money to provide gifts and a holiday party for homeless/displaced families that live in a local Extended Stay Hotel. There are 36 kids there that were going to have to spend Christmas in a hotel.
Green Leads offered to match any money that the employees donated and we also ran a contest where we added another $5 for every appointment set by our BDRs over two days.
Peter was able to provide gifts, pizza and read The Polar Express to them last week.
Thanks to all that contributed...
Great Job Santa...ahem, "Peter"!