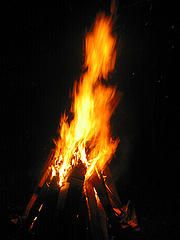 It's amazing that there's so much great content out there surrounding demand generation and B2B sales and marketing! Here are a few that stand out to the Smashmouth crowd from last week:
Are Your Inside Sales Reps Good Detectives? A guest post on AG Salesworks' Sales Prospecting Perspectives blog provided an interesting comparison to inside sales reps and detectives. The author likens his approach to that of Columbo and collects as much detail from his prospects as he can.
"I find that people are willing to share one more thing with me in order to get me off the phone. This one thing may turn into a longer conversation that could bring out more pains and needs from the prospect and in time, turning this 'not interested' person into an opportunity for our clients."
Whatever You Do, Don't Do This During a Sales Meeting. Jill Konrath, sales strategist and author of SNAP Selling, has an article on ScLoHo's Collective Wisdom blog about limiting the amount of time you speak during a sales call and keeping quiet during that most critical meeting -- replacing your competitor!
"Top sellers realize that replacing an incumbent is a slow, deliberate process. They understand it takes time to demonstrate value and develop strong relationships. Knowing this, they put together a one-step-at-a-time account-entry strategy that advances the sales process much faster than if they tried to do everything in a single call."
7 Fluff-Free Reasons Your Online Content Isn't Spreading. David Siteman Garland, author and entrepreneur from The Rise to the Top website, wrote a guest post over at inbound marketing evangelist HubSpot's blog. Garland shares some great thoughts as to why your content may not be as aflame as you'd like it to be.
"Normally there isn't just one answer and it isn't black-and-white. Some things directly matter and others go a little bit deeper with more abstract, yet equally important ideas like trust and authority. But, everything adds up."

Like I said, there's a lot of great information out there; what would you have added from the week?
Photo Credit: steve.wilde via Flickr