RoyHP: Collaborate with Data Analysts: 4 Strategies to Improve Relationships with IT http://ow.ly/qM0Q MarketingSherpa

mvolpe: "design your website first for search engines" use the free tool http://www.websitegrader.com/ to check how you are doing #sherpab2b09
NetSuite_Mei: Focus on providing valuable content on your website to drive traffic #sherpab2b09

mvolpe: I agree!! "you can make your website as pretty as you want, but if search engines don't list you, no one finds it" #sherpab2b09

ajdun: Jaren Green: "Not everyone searches like you do" Amen. There is no such thing as the average web surfer #sherpab2b09

MarketingSherpa: Audience poll #sherpab2b09: Majority of marketers using lead scoring can't quantify the value they're getting from it.

kimalbee: Look at the big pic 4 success - metrics: # visits > #leads - initial > #leads - more info > #sales-ready leads > Sales closed #sherpab2b09

viewstream: #sherpab2b09 Julie Wisdom, Babcock: content is KING, but expensive. SO leverage content, and find inexpensive ways to produce.

jill_rowley: Remember - even if you're doing B2B marketing, you are marketing to humans - per Julie from Babcock & Jenkins #sherpab2b09

BabcockJenkins: RT @viewstream: #sherpab2b09 @juliewisdom Top 4 Content Mediums For B2B: 1: video, 2: white papers, 3: ondemand webcasts, 4: case studies

MarketingSherpa: 97% of SMBs say email newsletters 'important' or 'very important...only 27% say same about Twitter. #sherpab2b09

kimalbee: SMB Newsletter Response: Look beyond the opening click to conversions when examining response and best day to deliver #sherpab2b09

viewstream: @KenricVanWyk landing page driven site fueled only by organic search. #sherpab2b09

LaBergeLLC: Acoustics By Design -Great example of using blogging to add SEO content for your web site. http://www.acousticsbydesign.com/ #sherpab2b09
Quality vs. Quantity: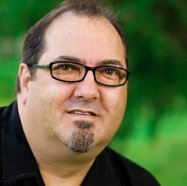 damphoux: Quality v Quantity RT @MarketingSherpa Jaren Green: Work lead quality into every discussion to improve relationship w sales #sherpab2b09
For a chuckle (congrats @andrewspoeth for both of them):



andrewspoeth: Can anyone read the font size on this slide? #sherpab2b09

andrewspoeth: Picture of today's crazy, complex sales funnel according to Forrester. #sherpab2b09 http://twitpic.com/iywkj